Outsourced bookkeeping for CPAs has grown in popularity owing to a variety of variables. With the rising pressure on businesses to remain competitive and efficient, many are turning to outsourcing to assist them in managing their financial operations. CPAs may focus on more strategic, high-value work, such as evaluating financial data and offering professional advice to their customers, by outsourcing their bookkeeping responsibilities.
Outsourcing bookkeeping for CPAs also allows them to use the most up-to-date technology and best practices, which may help them optimize their workflow and enhance productivity.
Outsourcing accounting is a low-cost and efficient method that may assist CPAs in better serving their clients and growing their businesses.
Outsourced bookkeeping services have risen in popularity among worldwide CPAs and mid-level accounting businesses during the previous decade. This is because every CPA company today wants to employ CAS (Client Accounting Service) to boost their profitability and grow their practice. By outsourcing normal bookkeeping, CPA firm owners and partners may focus on high-billing services rather than spending time on basic bookkeeping.
Outsourced bookkeeping services enable small and medium-sized CPAs and accounting companies to provide quality service to their clients while meeting deadlines without becoming exhausted. Furthermore, many of them have the option to deploy additional resources during tax season without overhiring and incurring a fixed cost on their profit and loss statement. However, many CPAs and accounting companies are still hesitant to outsource bookkeeping services because they are unsure how to go about recruiting offshore accounting or bookkeeping personnel.
Velan will give recommendations for hiring the finest accounting outsourcing firm in India as well as the benefits of outsourcing bookkeeping services in this blog.
Let's get down to the point: how to outsource bookkeeping for CPAs!
Why is outsourcing bookkeeping a better option?
It saves valuable time.
Focus on the main core activities of the CPA firms.
Reduction of pressure when the workload is more.
To increase the bookkeeping accuracy.
What exactly is bookkeeping outsourcing for CPAs?
Outsourcing is defined as one company signing an arrangement with other firms or agents to undertake particular activities within a specified time frame in exchange for payment.
Companies that outsource Certified Public Accountants (CPAs) are well aware that they must provide full-service bookkeeping and accounting services to their clients following their needs.
Clients continually want you to handle their accounting tasks for them; therefore, as a Certified Public Accountant, you must manage your clients' accounting services efficiently while also providing efficient resources to generate better profit.
Outsourcing bookkeeping is both advantageous and profitable for businesses because accounting is not often the major source of revenue. To increase profitability, they must focus more on their core competencies and outsource non-essential services such as accounting.
Typically, CPAs are entrusted with a lot of responsibilities, some of which are:
Ensure an accurate depiction of the accounts and support the client by setting up compliance and controls.
Adopt cost-cutting methodologies to excel in the accounting profession.
 Develop and sustain their own business, cut down the cash cycle, and increase the ROI.
So, what do you think CPAs should do to be able to manage everything efficiently? Outsource? Yes!
How does outsourced bookkeeping work for CPA firms?
CPA [Certified Public Accountant] businesses have extensive accounting duties. They work hard to meet the financial goals of corporations and people methodically. Bookkeeping is one of the non-core yet vital functions of CPA companies. This activity serves as the foundation for CPA companies, around which everything else is built. These businesses undoubtedly require skilled bookkeepers who can provide this service in a more efficient and precise manner.
There are three types of organizations that handle these types of services.
You can find independent bookkeepers on freelance websites and similar sources. Freelance bookkeepers can be expensive, and yet the quality can drastically vary from one individual to another.
General Accounting Firms, or CPAs
CPAs and similar organizations follow the best practices in the industry. They adhere to most standard procedures to remain high-quality service providers.
Offshore bookkeeper companies are located in India and other countries where it costs less to hire such service providers. This allows offshore bookkeepers to offer more affordable fees for bookkeeping.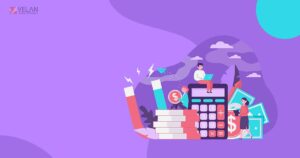 The Benefits of Outsourced Bookkeeping for CPAs
Outsourcing bookkeeping services refers to the practice of leasing accounting activities to individuals from other organizations or institutions that are not affiliated with the business in return for a fee. Many CPA firms outsource their accounting operations and benefit from our CPA bookkeeping services.
When you outsource your accounting needs, you save money that would otherwise be spent on hiring permanent accountants to handle tasks such as bank reconciliation, accounts payable, accounts receivable, payroll, and so on. You just pay for the services you receive, boosting your company's profit margin. You also do not need to employ and train QuickBooks bookkeeping service accountants. Our job-specific teams are in charge of this.
When you outsource your bookkeeping, you have more time to boost your company's efficiency. CPAs may outsource bookkeeping while focusing only on producing efficient work. Our certified QuickBooks experts can ensure that all of your bookkeeping is performed correctly and on schedule.
We can give thorough progress reports on your bookkeeping tasks. Our customers' dedicated bookkeeping staff keeps track of each project from the concerned organization. When you outsource your bookkeeping services, you won't have to worry about task completion.
Best Bookkeeping for CPAs
We have the finest bookkeepers who have worked in diverse areas of outsourced bookkeeping for CPAs for several years, making them more qualified to offer varied services to your clients. You gain the full benefit of giving the best services to your clients by harnessing the talents of our outsourced staff. We are a one-stop service provider for all of your CPA accounting and bookkeeping outsourcing requirements.
Availability of advanced software
We equip our bookkeepers with the most advanced, up-to-date software, which many organizations can't afford due to its high cost. You can get access to all this software and its benefits by outsourcing only your bookkeeping services. working with Xero, Quickbooks, Sage, Netsuite, Reckon, and much more.
We will operate under the supervision of our operational head and will never contact end clients without your prior authorization.
Scalability is excellent.
Keeping a large in-house accounting team sometimes results in cost and personnel issues for CPAs and mid-sized accounting firms. Outsourced bookkeeping services in India will help you avoid hiring-related issues while also saving money on renting space, infrastructure, and office supplies. This allows CPAs and mid-sized accounting businesses to expand easily and affordably. This implies that you may easily develop your accounting and bookkeeping firm. There you have it!
CPAs can benefit from outsourced accounting services to retain proper financial records. Bookkeepers are taught to pay attention to detail and to guarantee that all financial data is entered accurately and on schedule. This can help prevent mistakes and ensure the accuracy of financial accounts.
Outsourced bookkeeping services also improve the security of a CPA's financial information. To secure sensitive financial information, bookkeeping businesses have strong security processes in place. Data encryption, access limits, and frequent backups are examples of such procedures.
Client satisfaction has grown.
CPAs may provide better service to their clients by outsourcing bookkeeping. Clients are more likely to be happy with their CPA's services if their financial records are accurate and timely reported. This can result in improved customer loyalty, repeat business, and referrals.
Many CPA firms are reaping the benefits of outsourcing accounting services and focusing on growing profit margins while providing excellent accounting services. You are also cordially encouraged to join our renowned clientele. Get the best accounting outsourcing services for your new venture.
How to Outsource Bookkeeping Services?
Are you prepared to outsource your bookkeeping? Here's a step-by-step procedure:
Step 1: Prepare the Company for Outsourcing
Make sure your small business is prepared to outsource its bookkeeping. You might begin by determining how outsourcing can help you achieve your company's goals. Pay close attention to the most significant details and document every stage of the process.
Step 2: Examine all of your options carefully.
It's not always simple to discover a reliable outsourced bookkeeping service. Examine your options and seek out a firm that utilizes an accounting program you're familiar with, has great user ratings, and has been in the industry for a while.
All outsourcing organizations have distinct characteristics, yet they differ in a variety of ways. When outsourcing bookkeeping, it's wise to make a list of pros and cons for each company so you know you've made the right decision.
Step 3: Speak with the Bookkeeper
When you locate an appropriate bookkeeping solution, make sure to interview the individual before hiring them. Most business owners complete the contract quickly and frequently overlook key details, only to discover the drawbacks when it's too late.
Step 4: Organize the Process
Set up connectors and link the accounting software, financial accounts, bank statements, balance sheets, and other information you'll need to communicate with your local, virtual, or in-house bookkeeper and your account manager.
Step 5: Delegate bookkeeping to the bookkeeper.
Once the system is up and running, it is critical to give the new bookkeeper the freedom to execute their job. Don't be concerned about financial reporting, payroll taxes, accounting responsibilities, or the difference between offline and online bookkeeping. You've made your decision, and now it's time to relax and enjoy having a professional account manager and bookkeeper work for you.
Terminology for Outsourced Bookkeeping for CPAs
Before we proceed, we'd like to define three concepts that will influence the choice you make. Each has advantages and disadvantages.
Moving company operations and your in-house accounting staff to another nation, often one with a cheaper labor cost structure, is the goal here. What distinguishes outsourcing is that you effectively retain complete control over financial data processing, which may be appealing if you provide client accounting services. When you offshore, you hire someone in another nation who becomes your "employee."
This is when you hire a third-party business to manage your financial data for you. You put your faith in this organization to manage the accounting data in the manner they think is proper, with the work being completed by individuals they feel fit. Outsourcing does not have to take place in another nation. Here, bookkeeping tasks are outsourced to an organization, and they divide the job however they see fit.
The process of reassigning an accounting department's responsibility to another city or area within the same nation is known as onshoring. Those who do not wish to deal with linguistic and cultural issues, as well as foreign policies, typically use freelancers or outsourced teams from inside their nation.
Reasons for Outsourcing Bookkeeping for CPAS in 2023
CPAs should take a careful look at how they handle their bookkeeping activities. Because of the constantly changing corporate landscape, it is more vital than ever to consider outsourcing bookkeeping responsibilities.
Outsourcing bookkeeping work has long been a viable option for CPAs, but the benefits will be much more obvious in 2023.
Outsourcing accounting may have a variety of benefits that can assist CPAs in navigating the present corporate climate, ranging from cost savings to enhanced efficiency.
Outsourcing bookkeeping for CPAs can have numerous other benefits in addition to cost savings and enhanced efficiency. Outsourcing accounting for CPAs, for example, can assist in increasing financial statement accuracy, financial reporting timeliness, and overall financial data quality. When all of the advantages are considered, it is evident that outsourcing bookkeeping activities will be more significant than ever in 2023. Outsourcing accounting may help CPAs stay competitive and deliver the best possible service to their customers while they manage the obstacles of the present economic climate.
Whether you're a CPA or a company owner, now is the time to examine how you handle bookkeeping chores. Outsourced accounting for CPAs can help you save money, enhance efficiency, and improve the accuracy of your financial data.
Here are some tips for CPAs looking to outsource their bookkeeping tasks:
Before outsourcing, define your bookkeeping needs, including the level of service, frequency, and scope of work. This will help you determine the appropriate outsourcing partner and set clear expectations for both parties.
Choose the right partner.
Look for an outsourcing partner that specializes in bookkeeping and accounting services. Research their reputation, experience, and qualifications to ensure they have the necessary expertise to meet your needs. Consider factors such as their technology infrastructure, data security protocols, and service-level agreements.
Establish clear communication channels with your outsourcing partner and maintain an open dialogue throughout the engagement. Clarify expectations, deadlines, and reporting requirements to avoid misunderstandings or miscommunications. Regular check-ins and progress reports can help ensure the outsourced work aligns with your business objectives.
Regularly review the outsourced bookkeeping work to ensure accuracy, completeness, and compliance. Consider using a third-party auditor or conducting periodic reviews to ensure the outsourced work meets your standards and clients' expectations.
Technology plays a crucial role in outsourced bookkeeping. Ensure your outsourcing partner uses up-to-date software and tools to streamline processes, enhance efficiency, and provide real-time reporting and financial insights. Consider cloud-based accounting software, data analytics, and workflow automation tools to improve accuracy, reduce errors, and increase productivity.
Outsourcing bookkeeping allows you to focus on delivering exceptional value to your clients. Use your freed-up time to enhance client relationships, offer personalized advice, and develop new business opportunities. By providing value-added services and building long-term relationships, you can increase client satisfaction, retention, and referrals.
Measure the performance of your outsourcing partner using metrics such as accuracy, timeliness, and customer satisfaction. Regularly review their performance against established benchmarks and KPIs and provide feedback for continuous improvement.
Outsourcing bookkeeping can be a valuable tool for CPAs seeking to optimize their business operations and enhance client services. By choosing the right outsourcing partner, maintaining clear communication, leveraging technology, and focusing on client needs, CPAs can achieve cost-effective, accurate, and compliant financial management.
Remember to regularly review and measure performance to ensure outsourced work aligns with your business objectives and meets clients' expectations.
Do you have any questions about outsourced bookkeeping for CPAs? Velan can assist.
Velan works directly with your clients to deliver professional bookkeeping services while also assisting you in focusing on other profitable services. Our service provides clear communication as well as frequent updates and reports, ensuring that you are constantly up to date on your client's development.
Contact us if you have any more questions about our services or outsourced bookkeeping for CPAs in general. We'd be delighted to assist.